Danny K Tapestry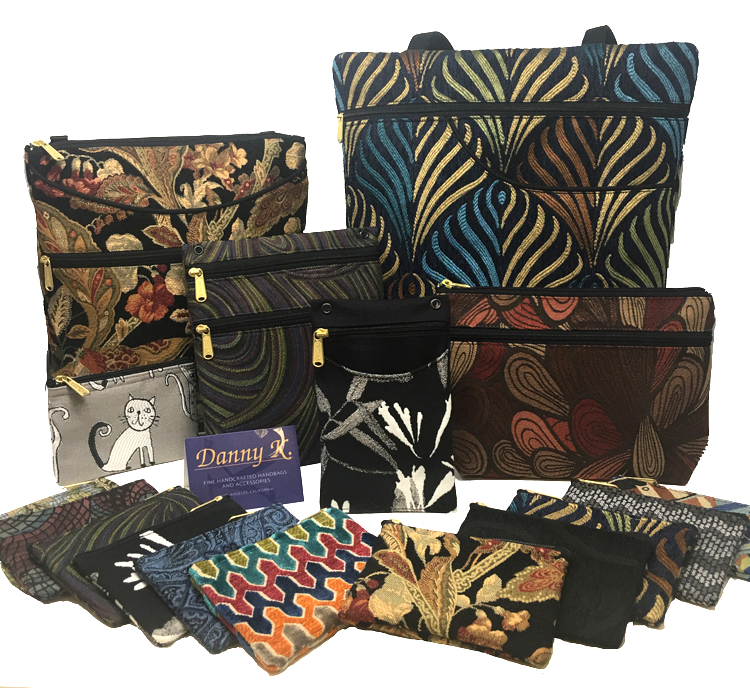 Born in Bangkok, Thailand into a family of shoemakers, Danny Kong worked as a shoe designer in the family business while attending college. After graduating with a degree in accounting, he immigrated to the United States and soon began working with a large interior design firm in Los Angeles, California.
At work one afternoon he was given a sample of beautiful Italian tapestry from a nearby showroom. He took the fabric home and, using the skills he had learned as a young man, came up with a simple but beautiful tapestry tote bag. "I felt so happy," Danny reports, "to be back at work doing something I love."
In the 20 years since that humble beginning, Danny has devoted himself full-time to making the best bags possible. He hand cuts the fabric in every bag to highlight the beauty and design of the tapestry. He has created something for everyone in the Danny K. line of handbags: the Isabella Tote that's stylish enough for everyday wear, the Classic Backpack that is hands-free and secure, the Maggie Purse with an abundance of pockets both open and zipped and the Bella with adjustable shoulder cord and cutaway front pocket perfect for a bottle of water to name a few.
The bags are made of unique and lightweight fabrics that are always changing. All are Cotton/Polyester (Suede Cloth fabrics are 100% Polyester) and colorfast. Hand wash your Danny K bag with cold water and mild soap and Dry Flat. Remove any clip-on straps before washing.
Subcategories